The requirements, but also the performance and application possibilities of optical quality control systems are constantly growing up and jumavis® as an experienced distributor is in the avant garde.
As now, jumavis® takes in its sales program the new Kowa LM6HC-SW, a 1″ C-mount industrial lens with 6 mm focal length, optimized for SWIR (shortwave infrared) applications. Kowa – with over 70 years of experience in designing and building high performance lenses – has been a jumavis® supplier since the beginning and our team knows about their quality and strengths.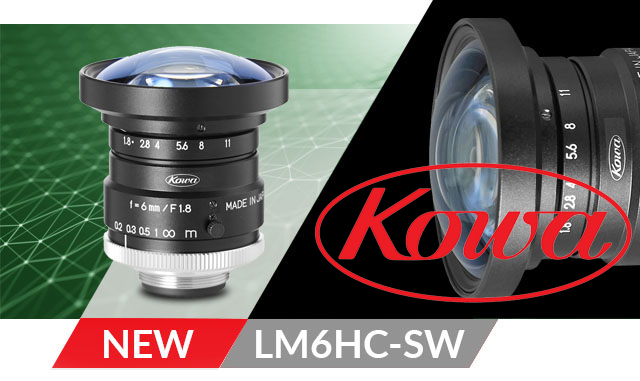 The Kowa LM6HC-SW, with its high transmission from 800 nm to 1900 nm and 6 mm focal length and the resulting particularly wide field of view, is especially suited for biological research, solar cell quality control and waste sorting equipment monitoring. The 6 mm now completes the lens series from 6 to 50 mm focal length.
As manufacturer-independent distributor, jumavis® has the know-how to integrate this high-performance lens with a suitable camera and matching software into almost any installation in order to optimize the performance (even of existing systems).
This is one of the special strengths of jumavis®.
For further information please do not hesitate to contact us.
jumavis® is now the European general distributor of the American high-power LED manufacturer SPECTRUM ILLUMINATION.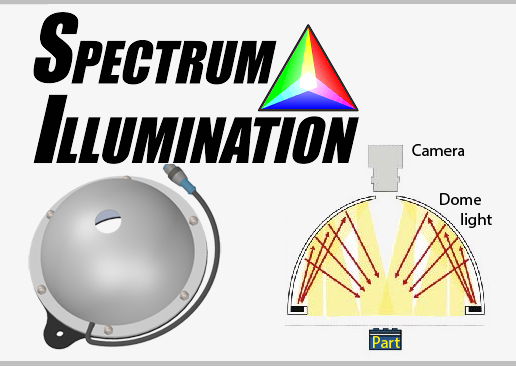 So jumavis® provides as of now its customers exclusively throughout Europe particularly high-intensity lighting for unusual product sizes, large working distances and large image fields in its product range.

Furthermore, our comprehensive range includes waterproof and food-safe illumination systems for demanding applications, such as in the food and pharmaceutical sectors.

Lighting systems with various designs and in sizes that significantly exceed "normal" dimensions cover even unusual requirements. For example, dome lights with a diameter of 85 cm or modular line lights with a length of more than 4 meters are possible.

With its strong partner SPECTRUM ILLUMINATION, jumavis® can implement customer-specific solutions very quickly. And this also under extraordinary and highly specialized requirements.

Curious? Then don't hesitate and read our comprehensive collection of case studies with application examples of SPECTRUM ILLUMINATION lighting systems for solving some extremely challenging tasks.
jumavis® would like to grow further and offer our youth good training and development opportunities.
At the Trainee-Speed-Dating on March 9th at the IHK Karlsruhe (Chamber of Commerce and Industry) it is possible to talk to more than 70 companies of industry, trade, services, handwork and care. jumavis® will be there.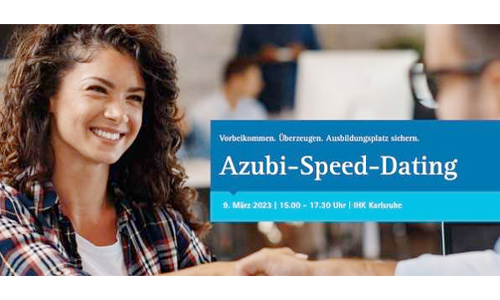 In the run-up to the speed dating you can inform yourself about the current job offers of all participating companies and their apprenticeship offers.
You can find this and useful tips for the job interview at www.karlsruhe.ihk.de/speeddating.
Come to the IHK Karlsruhe on March 9 between 3:00 and 5:30 p.m. and take your chance for an apprenticeship with us!
jumavis® offers good development opportunities and a lot of high-tech!
Career at jumavis®. Be part of a successful team.